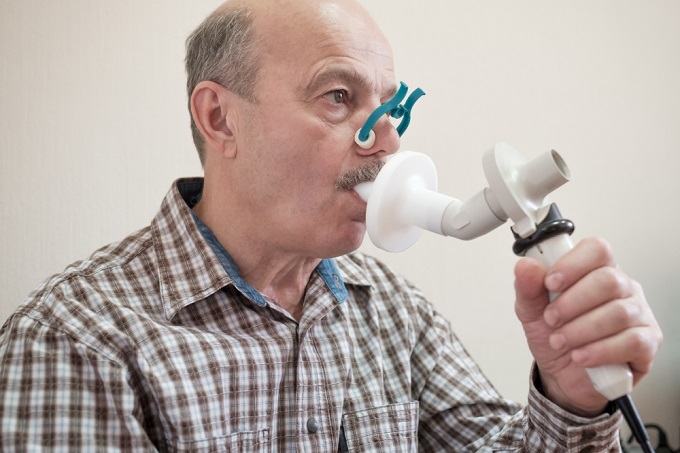 Spirometry is the most common and efficient type of pulmonary function or breathing test. This diagnostic tool measures how much air you breathe in and out of your lungs, including how easily and quickly you can blow the air out. Your physician will order this test if you have symptoms like cough, shortness of breath, and wheezing.
This test can also diagnose if you have problems like chronic obstructive pulmonary disease or asthma. Hence, spirometry testing is often done on-site unlike telemedicine services, with testing usually performed in the doctor's office or a special pulmonary function testing lab.
If your physician has ordered a spirometry test, be sure to avoid big meals before the test and to wear loose, comfortable clothing. Your doctor may ask you to refrain from using certain medications or inhalers on the day of the test. Home visiting physicians can determine which medications to avoid.
Like most testing and medical care services in Texas, spirometry is not painful. However, it may be repeated several times to ensure accuracy. To ensure accuracy, remember to take your daily medications prior to testing unless told otherwise. If you smoke, avoid doing so at least six hours before testing. Your doctor may also provide other instructions regarding inhalers and medications.
Alice Place Medical Care Services is a trusted provider of medical care services. In addition to telemedicine in Grand Prairie, Texas, we also offer spirometry or lung function testing for patients experiencing problems with breathing. Address your symptoms through a spirometry test – reach out to us to set an appointment.